PM0007C 10 Match Book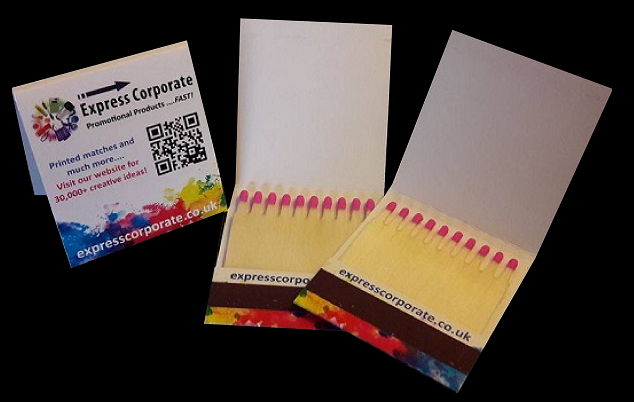 Box dimensions: 50 x 55mm
Number of matches: 10
Length of matches: 45mm
Head colour: choice of 21 colours
Stick colour: natural or black
Delivery time: 3-4 weeks
Minimum order quantity: 1000 books
Pricing includes full colour CMYK printing to the outside of the book.
Matches come in natural aspen wood as standard, please add 2p per book for black match sticks.
Please contact our sales team if you require Pantone matching, foiling or additional print positions.
Please send your artwork to info@printedmatches.co.uk for your free visual!
If you have any questions, or would like to place an order, please call our friendly team on 0845 500 4420 or email info@printedmatches.co.uk
Quantity
Full Colour Print
Additonal Costs
1000

44p (+VAT) per book

£30 set up

£12.50 delivery

(+VAT) per order

3000

25p (+VAT) per book

£30 set up

£12.50 delivery

(+VAT) per order

5000

19p (+VAT) per book

£30 set up

£12.50 delivery

(+VAT) per order

10000

16p (+VAT) per book

£30 set up

£12.50 delivery

(+VAT) per order